Argentina's Elective Opportunity in Emergency Medicine for International Medical Students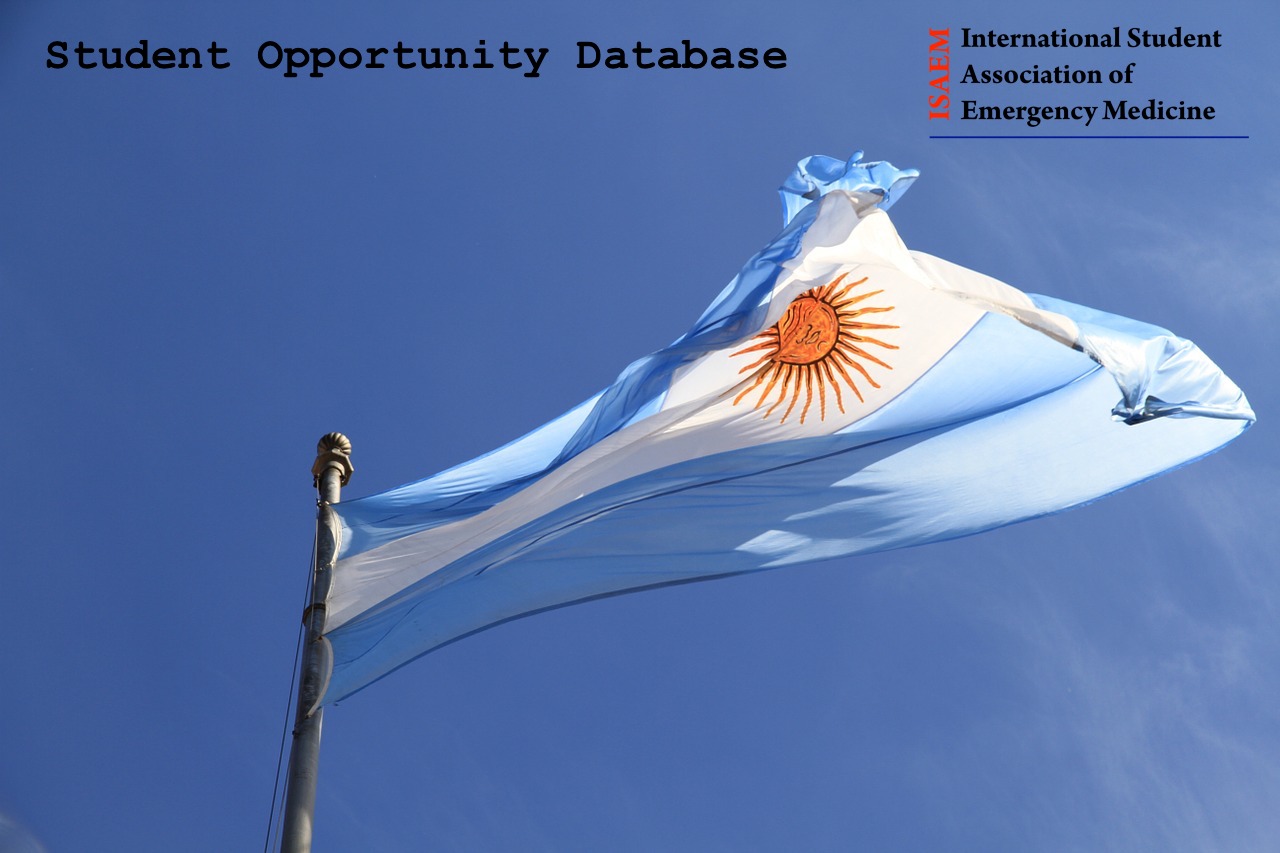 What about going to Argentina for a clinical rotation? 
The Intercultural Health Institute-Onix Foundation is offering elective rotations for a period of 2 to 12 weeks with the main goal of approaching medical daily practice at University Public Hospitals in Argentina.
The Intercultural Health Institute provides community-based education alongside local professionals via clinical and public health experiences for students and those interested in learning more about medicine and health-related fields.  Medical Program is structured and accredited by the Ministry of Health of Córdoba and University Hospitals.
The EM rotation:
•    Argentinian Public Hospital specialized in Emergency Medicine;
•    Participation in rounds and training activities;
•    Exposire to the everyday life of a practicing physician and a variety of different medical fields;
•    A chance to observe "the other side" of medicine: nursing work;
•    Offers students the opportunity to shadow 25/30 hours per week.
As a nonprofit organization, they keep their fees as low as USD 160 a week, which includes:
4 to 8 hours guided rotation;
Medical mentor;
Worker compensation insurance;
Argentine health System and common disease classes;
4 cultural seminars;
Wine tasting and food of Argentina;
24/7 support from their institution.
It is important to mention that 40% or more of student program fees go directly to the medical training and research department of the Hospital as a contribution to Argentine public health systems.
Contacts and more information:
Email

: info@argentineculture.org

Phones

: +54 – 351 – 4232837   | +54 -9- 351 – (15) 2381781