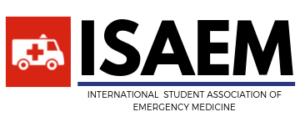 ISAEM's Physician Advisors are a group of experts from several parts of the world that want to help ISAEM on the further worldwide development of Emergency Medicine through our specific programs.
If you are interested in becoming an ISAEM Physician Advisor, please contact Marika Moskalyk.
---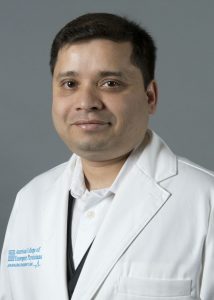 Dr. Indranil Das
"I have been working in the field of Emergency Medicine in India
since last
12 yrs. I always feel proud
to be an Emergency Physician and always inspire young passing out enthusiastic physicians to choose this as their specialty. I have tried to make my end of contribution by doing Research on Emergency Surge Capacity of Hospitals and also doing research publications and innovations.  I have the intention to spread to my fellow Emergency Physicians know about the state of this
ever advancing
and expanding field of Emergency Medicine. I also intend to improve the state of Emergency Services at
the rural
India where most of the population live and strive.  By giving proper training to the newer generation of Emergency Physicians I would like to share my  knowledge and skills and pass it on to my fellow Emergency doctors in my country."
---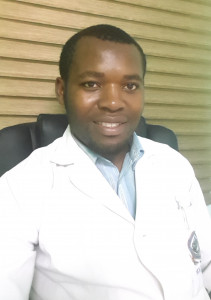 Dr. Tsamo Ndomo Vigny
"I am Tsamo Ndomo Vigny.
Just
defended my Medical Doctor thesis from the Faculty of Health Sciences of the University of Bamenda. I am
the in
charge of communication of CAMSPEM (Cameroon medical association of student promoting emergency medicine) which is a local branch of ISAEM. I have been a member of ISAEM since the time of Dr. Larshan and presently heading a small heath Center in Cameroon."
---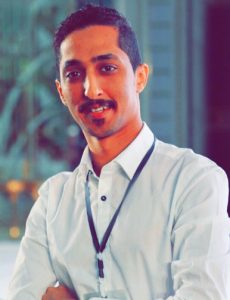 Dr. Abdu Alsayed
"Hello, I'm Abdu. Passionate and dedicated Emergency Medicine Physician at King Abdulaziz medical city – Jeddah/Saudi Arabia. I have devoted my time and effort to work for advancement and progression of International emergency medicine education, leadership skill training, POCUS, Medical education
and
FOAMED."
---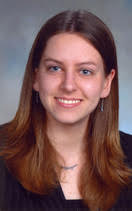 Megan Rybarczyk, MD, MPH
"Megan is currently the Associate Fellowship Director of the Global Emergency Medicine Fellowship at Brigham and Women's Hospital (BWH) and an Instructor at Harvard Medical School.  She currently works clinically at BWH as well as South Shore Hospital.  She received her undergraduate degree from the University of Notre Dame in 2009 and her medical degree from the Johns Hopkins University School of Medicine in 2013.  She completed her residency training in Emergency Medicine at Boston Medical Center in 2017, serving as Chief Resident
her
final year.  Additionally, she completed a two-year Global Emergency Medicine Fellowship in the BWH Program in June 2019.  To date, her experiences in the field of Global Health have involved clinical work, research, and/or medical education in countries such as the Democratic Republic of Congo, Dominica, Ecuador, Ethiopia, Haiti, Honduras, India, Pakistan, Uganda, and South Africa.  Her primary areas of focus are Emergency Medicine education and program development and emergency care systems development."
---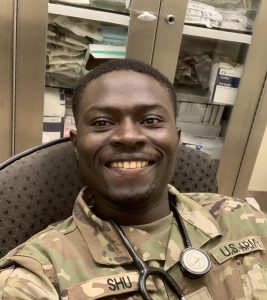 Olivier N. Shu, M.D, MPH
"Olivier Shu is a medical doctor and trained combat medic who currently lives and works with the 1-25th Infantry
division
, United
State
Army Schofield Barracks, Hawaii USA."
---
Ani-Nhi Thi Huynh, M.D. "Ani-Nhi is an emergency medicine resident in Denmark at the Hospitalsenheden Vest. She is one of the founders of ISAEM and a member of the advisory board."