National Ambassadors Program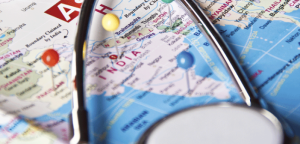 Creating and maintaining different collaborations is of great importance for ISAEM and we plan to do this by developing an excellent contacts network. The purpose of the National Ambassadors Program is to spread the collaborating arms of ISAEM, and to increase the interest of medical students in Emergency Medicine regionally.
An National Ambassador is a medical student who is already deep involved in the work of a national or local EM interest group in their country. The key tasks of the Ambassadors will be to help evolving our different programs, and to maintain and sustain contact with their respective national and local EM interest groups and organizations.
Check out our current National Ambassadors.
Check out our former National Ambassadors featured at EPi Journal.
Apply for a National Ambassador position here.