EuSEM is now officially endorsing ISAEM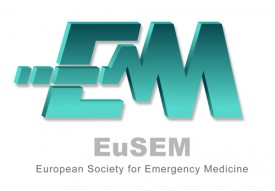 The European Society for Emergency Medicine (EuSEM) is now officially endorsing the International Student Association of Emergency Medicine (ISAEM). A decision made by the Executive Committee of EuSEM in mid January 2014. EuSEM is a forum for European emergency physicians and EM healthcare providers involved in emergency care in hospital's emergency departments and pre-hospital settings. EuSEM has several sections and committees that represents different interests and activities of the Society.
ISAEM is looking forward to collaborate with EuSEM to increase and promote the concept, philosophy and the art of emergency medicine throughout Europe as well as internationally.
For further information about EuSEM please visit:
Website:
http://www.eusem.org/

Facebook page:
https://www.facebook.com/groups/eusem/?fref=ts https://www.facebook.com/eusem.yemd?fref=ts
To see a list of all endorsements/recommendations for ISAEM please visit: http://isaem.net/?page_id=158